Download Transactions from Target
From auWiki
Target provides downloads of transactions that match up with the monthly statements. Statements are available up to a year back.

After logging in, choose statement summaries from the statements menu.

Locate the statement you want in the list. The most recent one will be at the top and already expanded. To download transactions from an older statement, click on it to expand. Click the View Transaction Detail button.

Scroll down two the bottom of the left column and click the Choose Format button to open the Export Results sidebar on the right.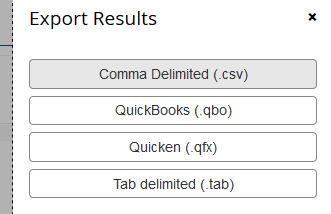 Choose the Comma Delimited (.csv) and save the file.