Download Transactions from State Farm
From auWiki
State Farm provides downloads of transactions that match up with the monthly statements. Only the latest six statements are available, so be sure to download them promptly.
After logging in, click on the link for your account and it will show recent transactions.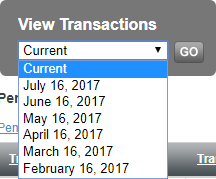 Choose a statement from the grey View Transactions box and make sure to click the GO button. While it's tempting to choose a download format immediately after choosing a statement, it won't actually choose the statement until you click the grey GO button.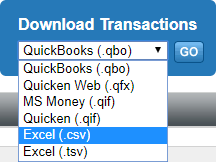 Once the page reloads to the chosen statement, choose Excel (.csv) in the blue Download Transactions box, then click the GO button to download the CSV file. Abe does not currently support the other formats.