Download Transactions from Amazon (Synchrony)
From auWiki
Amazon (Synchrony) provides downloads of transactions that match up with the monthly statements. Only the latest three statements are available, so be sure to download them promptly.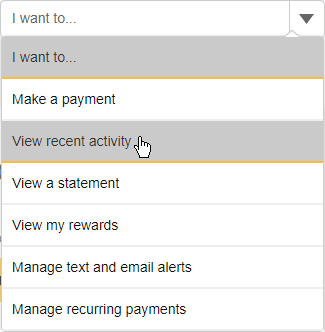 After logging in, find the I want to... dropdown on the right and choose View recent activity.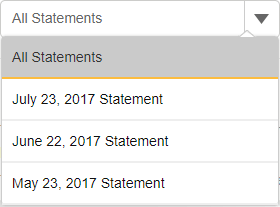 On the next page change the All Statements dropdown to a specific statement to enable export.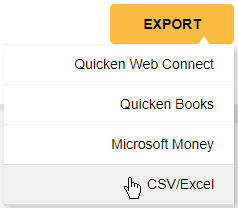 Below the list of transactions almost at the bottom of the page is a yellow EXPORT button. Point to that and choose CSV/Excel, then save the file.